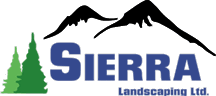 11190 Deldor Rd,
Winfield, BC
V4V 1V8
Maintenance
Residential Landscape Maintenance
Sierra Landscaping Ltd. cares for your yard, lawns, trees and bushes, with "T.L.C." Our experienced landscapers and gardeners will maintain your residential irrigation system as well. Cutting your lawn in a timely fashion, performing spring clean ups, trimming fruit trees or shrubs, planting annuals, and weeding perennials. We have the right equipment, and experienced staff do perform the work at a reasonable cost.
Commercial Landscape Maintenance
Commercial landscape maintenance service conceived for the retail store, shopping mall, or super store, has been offered by Sierra Landscaping Ltd. for several years.
Municipal Landscape Maintenance
Most municipalities have their own landscape maintenance crews to beautify their cities on a weekly basis, watering trees, cutting grass, and planting shrubs and flowers, however, in certain situations, a town may need extra seasonal help. We have the manpower for this type of work, and are available to help.
Please call us today for a free quote. 250-766-2312.