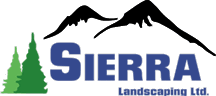 11190 Deldor Rd,
Winfield, BC
V4V 1V8
Opportunities
About Jobs at Sierra Landscaping
Sierra Landscaping offers exciting employment opportunities to work on high profile projects that make a difference and can be enjoyed by all members of our community. We offer a great team atmosphere, with an emphasis on safety and plenty of learning opportunities. Please feel free to apply for any position at any time. We have been one of the largest landscape contractors in the Central Okanagan for many years, but are still a growing organization and have opportunities for new talent to join and expand our team!
Sierra Landscaping Pay Scale
1. General labor $16.00 to $20.00 depending on experience and effort.
2. Maintenance staff $16.00 to $18.00 depending on experience and effort.
3. Irrigation installers $16.00 to $23.00 depending on experience and certification.
4. Lead Hands $18.00 to $21.00 depending on experience and attitude.
5. Landscape Foremen $20.00 to $25.00 depending on skills and experience.
6. Equipment operators $18.00 to $30.00 depending on experience and ability.
Company Benefits
Training and Education Opportunities

Personal Vehicle and Cell phone (to qualified positions)

Company Apparel

Marks Work Warehouse Discount

Company Dinners and Events

Group Benefit Plans available
Please give our office a call today, or simply fax, mail, or e-mail us your resume. We are hiring now! See the contact info here. Thanks!
Call : 250-766-2312 or fax your resume to 250-766-3817.